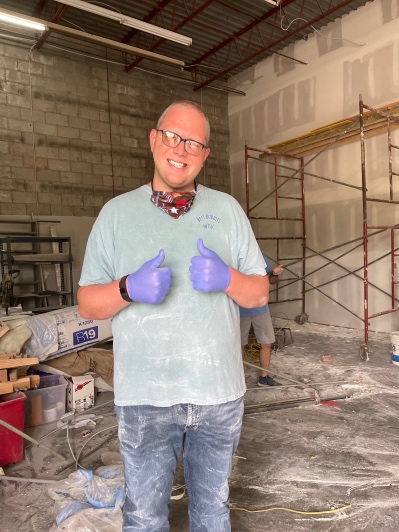 How You Can Help Liberty's Station
PRAY: Consistently for impact, safety, and wisdom
DONATE FINANCIALLY: For furnishings, training materials, uniforms
LIKE/COMMENT/SHARE ON SOCIAL MEDIA: Help us spread awareness and interest
CONDUCT A DRIVE/FUNDRAISER: A week-long collection at your office, church, school or civic club
DONATION TIME: Volunteer your time and resources
NAMED GIFT OPPORTUNITY: Garage or Kitchen Sponsorships
Amazon Smile
Now, you can help us by shopping at AmazonSmiles. For every dollar you spend, Amelia's Closet will receive a percentage of the sales! To get started, click the image to the right. Make sure you save us as your designated donor.

ITEMS:
Restaurant Furniture
Other Resources
SPONSORS:
Corporate sponsor (annual donation, matching funds)
Monthly donors
Fundraising events
Sponsor an Intern
Sponsor an intern's daily, weekly, monthly or annual salary. Each intern averages 15 hours a week and starts at $8 an hour.
$1000     Legacy
$500       Life Changer
$250       Inspirer
$100       Partner
$50         Supporter
$25         Friend
CONTACT US
MAILING ADDRESS:
2441-Q Old Fort Pkwy #453
Murfreesboro, TN 37128
615-584-9029
---
PHYSICAL ADDRESS:
850 NW Broad St.,
Murfreesboro, TN 37129