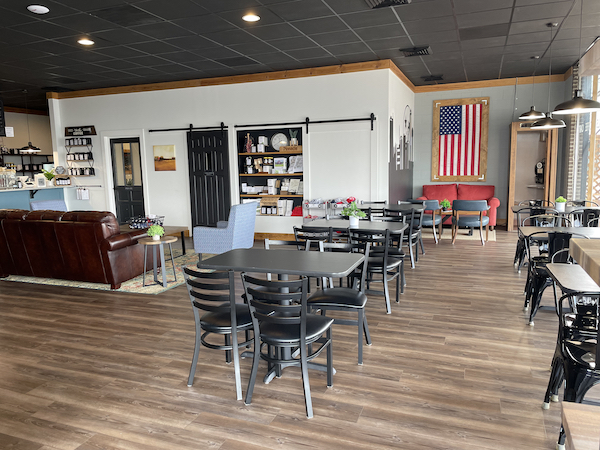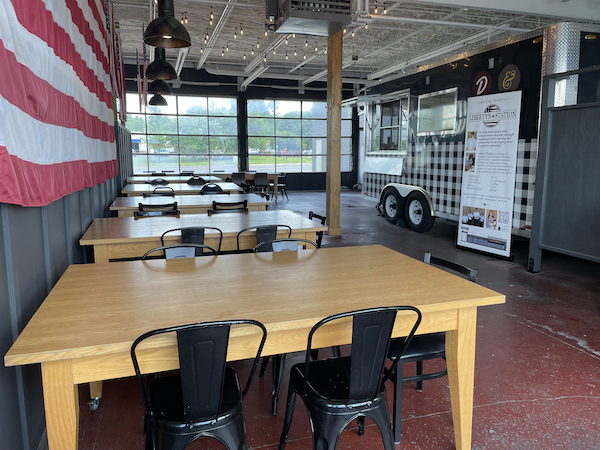 Your Event Makes a Difference!
Liberty's Station wants to make every event a special experience for all in attendance! Our large facility offers unique rental opportunities centrally located in Murfreesboro with plenty of parking. 
We make every effort to be accommodating to a variety of occasions with occupancy up to seventy-five people. In order to allow us to operate at the highest potential with our staff, we do not allow any alcohol, tobacco or smoking of any kind; nor glitter, confetti or burning candles. 
Liberty's Station is a community social enterprise where we celebrate abilities of all kinds and where your investment makes a difference. Thank you for considering us for your eventful moments!
PINNACLE CAFÉ  SPACE 
[28'x48'] 
or GARAGE SPACE
[14'x52′]
48 seated at tables; 70 lecture-style;
75 standing reception (tables, chairs, podium)
One Hour $125 / $175
Two Hours $225 / $325
Four Hours $400 / $600
Six Hours $600 / $900
Eight Hours $800/$1200
Twelve Hours $1200/$1800
First rate is Sun.-Wed. rentals/Second rate is Thur.-Sat. rentals
Discount available for non-profits or recurring wkly/mo. rentals
Additional Hour $100 / $150
Food Truck Usage $20hr/$30hr
Kitchen Usage $25hr/$35hr
Audio/Visual $50
Storage Space $50
Outside Caterer $50
On-site Catering Custom
Office
Work Space
—
3 w/desk; 4 w/out desk (desk, chairs, printer) 7'x9′
Half Hour $25
One Hour $45
Two Hours $90
Four Hours $180
Three stations, Three ovens
Station Chef Membership $320/mo.
(Up to 8 hrs/wk)
Sous Chef Membership $450/mo.
(Up to 16 hrs/wk)
Head Chef Membership $675/mo.
(Up to 24 hrs/wk)
Non-Members $40/hr.
A La Carte Options Available
MOBILE COFFEE CART —
Coffee service at your location: up to 45 cups/3 types
[additional cups are $2 each]
First Hour $250
Additional Hour $100
Discount available for non-profits or recurring rentals.
*Discount available for non-profits or recurring rentals.
CONTACT US
MAILING ADDRESS:
2441-Q Old Fort Pkwy #453
Murfreesboro, TN 37128
615-584-9029
---
PHYSICAL ADDRESS:
850 NW Broad St.,
Murfreesboro, TN 37129